Hey, I'm Natalie!
I want you to know that your birth matters.
When you're planning to have a baby, you know that birth is wildly unpredictable.
Birth is one of the most soul-shatteringly significant metamorphosis you'll ever experience. Prepare to be completely undone and remade anew.
However it unfolds, you know you want to remember every fleeting second.
That's where I come in.
Here it is.
My dream home water birth.
I felt so f*cking VICTORIOUS after that kid.
But all the pictures I have are blurry.
Don't we deserve better than this?
Am I grateful to have this photo?
Yes, of course!
I'll never be able to thank my mom enough for thinking to take pictures for me. I'm SO glad that she did. I mean, just LOOK at my husband's face!
This is how my love for birth photography started.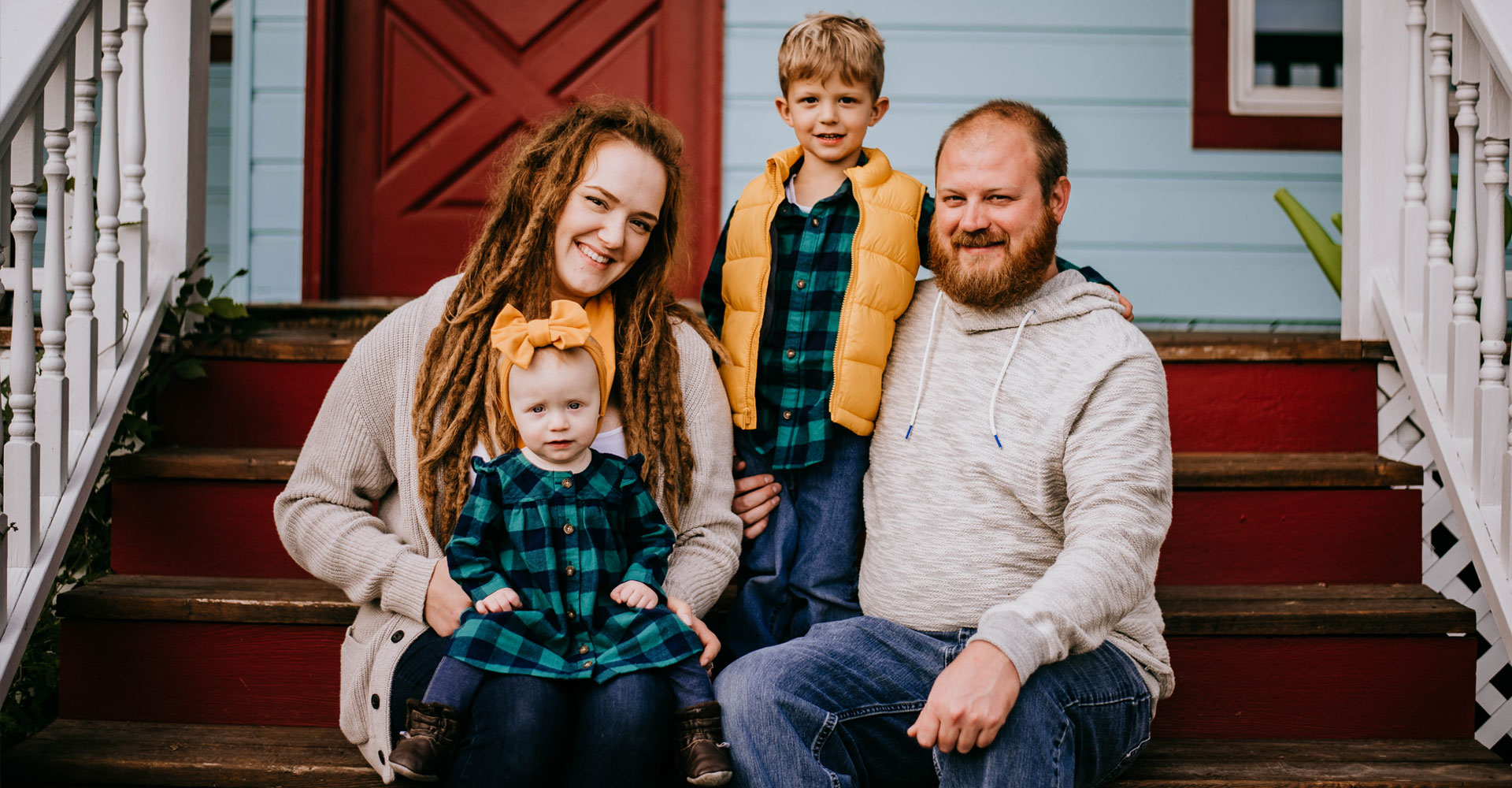 I've seen just how empowering and transformative birth can be.
Birth is what lights my soul on fire.
Mother of two, I had both my kids with midwives -
one at home and one at Andaluz water birth center.
• Loves to cook
• Lives on a small farm
• Can milk a goat
• Grows organic food
• Had a home birth
• Is a Doula
• Leads a breastfeeding support group
• Homeschools
• Cloth diapered two kids
• Babywears
• Has about 100 chickens (I lost count)
3 things you should know about me:
01.
Guess what my dog's name is?
(you're gonna love it)
My family and I live Northwest of Portland on a little bit of property in St Helens.
No, not Mount St Helens! It's a small town where my husband Derrick grew up.
We have a few acres, chickens, goats, and a Livestock Guardian Dog named Ina May.
Derrick and I are proud to grow our own organic vegetables, free range eggs, and raise farm-to-table beef and poultry for our family.
Our dog, Ina May
02.
I love my community!
I helped found a nonprofit, M.O.M. of Columbia County.
We love giving back to our community and we sponsor an annual toy drive and provide Christmas dinner and Christmas gifts to local families in need.
We work to provide free clothing swaps for local families and free classes on parenting-related topics (like car seat safety, baby led weaning, etc).
I help facilitate breastfeeding support meetings once a month.
Monthly breastfeeding support group meeting
03.
Birth is my jam!
Trained as a Cornerstone Birth Doula, I continued my education with the Birth Rights Advocate training through Birth Monopoly.
Supporting birthing people through one of the most transformative experiences of their lives is what lights my soul on fire.
I'm *NOT* a fly on the wall.
My job is to actually get to know you and your preferences.
Behind the scenes at a birth
Hip squeeze to relieve back pain during a contraction